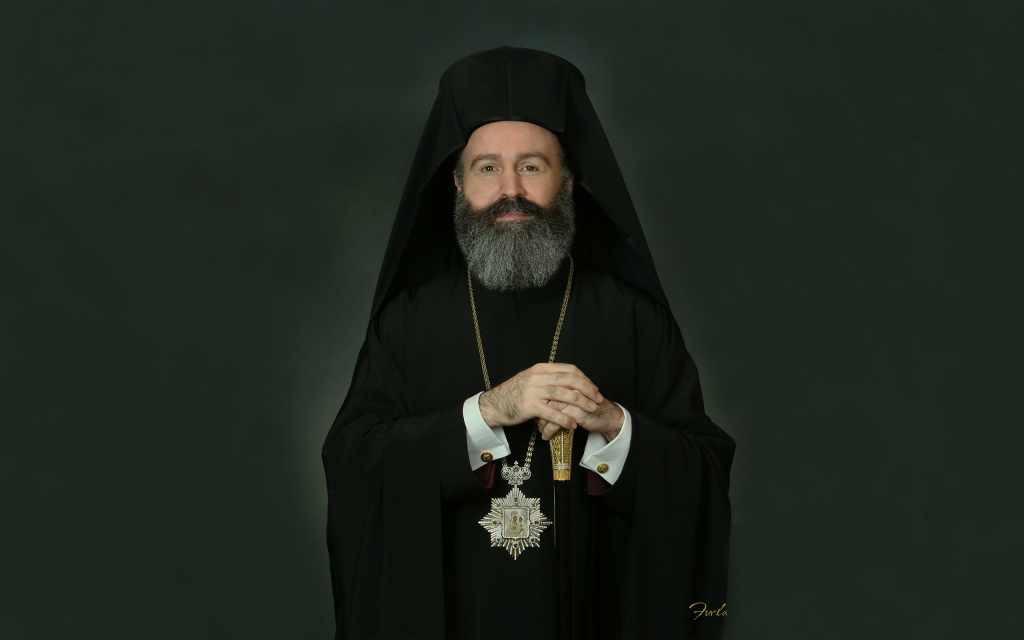 His Eminence Archbishop Makarios of Australia, will be declared an honorary citizen of Larissa, according to a proposal by the Mayor of Larissa, Mr. Apostolos Kalogiannis, to the Municipal Council, which will take place today, Tuesday, 25 April 2023.
His Eminence Archbishop Makarios has taught at the Medical School of Larissa of the University of Thessaly and especially in the postgraduate program "Primary health care". He showed particular zeal and dedication to the teaching of bioethics, the fruit of which was the teaching manual that was published, in collaboration with Ms. Anna Mavroforou, under the title: "Bioethical considerations in medical ethics".
The Mayor of Larissa, as the "Eleftheria" newspaper reports, praises the person and the work of His Eminence, emphasises that he offered much to Larissa and specifically notes the following: "Larissa had the good fortune to host His Eminence from a very young age, as a professor of the School of Medicine of the University of Thessaly. He has relatives, friends, colleagues and students in our city. The Protosyncellus of the Holy Metropolis of Larissa and Tyrnavos, Fr. Ignatius was also a student of his.
With his rich theological and classical education, he carries out and facilitates social work in the Archdiocese, such as caring for the elderly, feeding the needy, but he also supports Hellenism in Australia, with the teaching of the Greek language to Greek children of the third and fourth generation.
His entire career, together with his writing contribution, administrative charisma and ecclesiastical ethos, was appreciated by the Holy Synod of the Ecumenical Patriarchate and he was chosen as an assistant to the Ecumenical Patriarch. We recommend the proclamation of this bright Hierarch, with international esteem for his ecclesiastical and social work, but also a University teacher, who has given so much to the local community, His Eminence Archbishop Makarios of Australia an honorary citizen of Larissa".