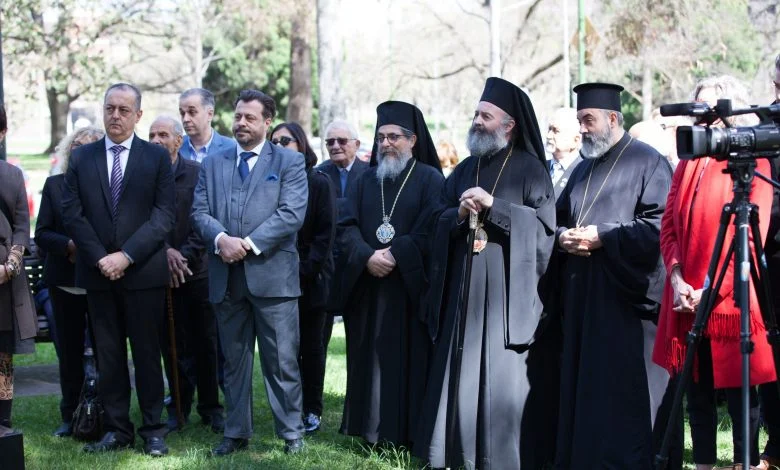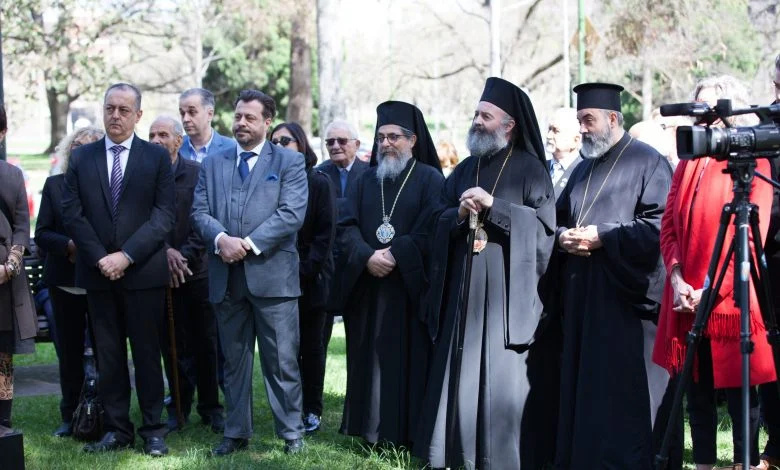 On Saturday, September 24, along with the commemoration held at the Australian-Hellenic Memorial in Melbourne, for the 100th anniversary of the Asia Minor Catastrophe, His Eminence Archbishop Makarios of Australia, was declared Patron and Guardian of the Memorial.
Specifically, after the end of the Memorial Service for the repose of the victims of the Asia Minor Catastrophe, the President of the Foundation of the Australian-Hellenic Memorial, Mr. Anastasios Kyritsis, announced the relevant decision of the Foundation's Council and presented His Eminence with the corresponding honorary diploma.
This being a high honour and distinction for the person of His Eminence Archbishop Makarios of Australia, since His Eminence will be one of the now five Patrons – Guardians of the Memorial.
The President of the Foundation, Mr. Kyritsis, praised the Archbishop's contribution to modern society and praised his initiatives for the unity of the Greeks and for promoting the work of the Church on the fifth continent, Australia.
For his part, His Eminence Archbishop Makarios, clearly moved, accepted the honour, which he dedicated to the Church and Hellenism "who always come together for the glory of the Nation and the Faith", as he underlined.
It is also noted that the construction of the Australian-Greek Monument in Melbourne began on the initiative of Greek patriots 30 years ago, while this year marked the 21st anniversary of the completion of the construction and the unveiling of the monument.