Former Hierarchs in Australia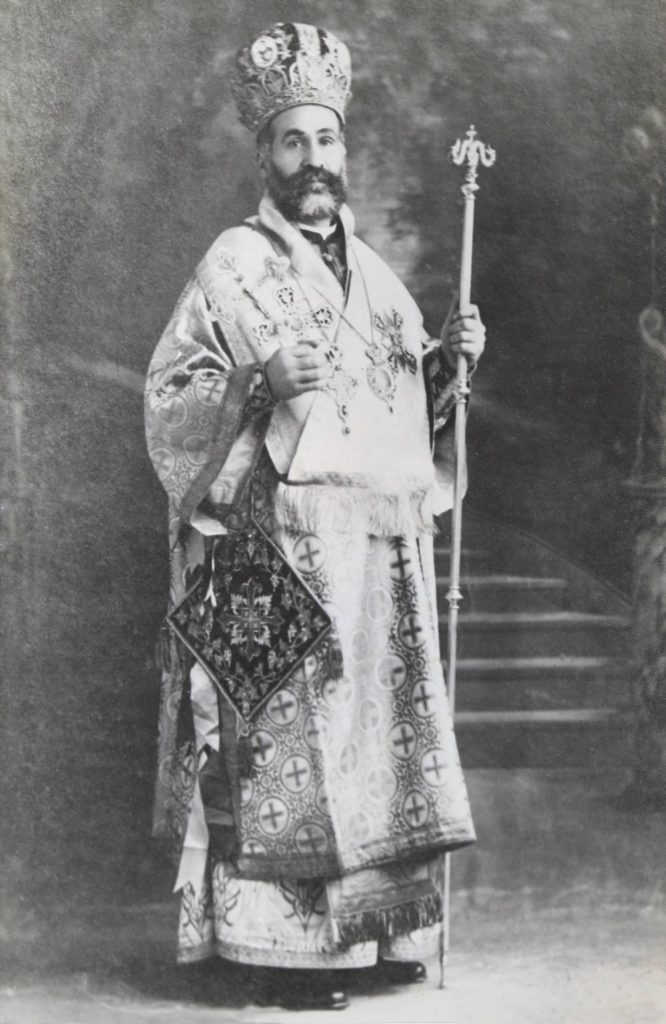 Metropolitan Christophoros Knitis (1924-1929)
Christoforos (Knitis) was the first Metropolitan of the Greek Orthodox Metropolis of Australia and New Zealand. He was born at Vathi, Samos, on 17 February 1872, and his baptismal name was Charidemos. His father, also called Charidemos, was a merchant, while his mother was called Fioritsa, née Phokas. He received his basic education at the Pythagoreion Gymnasion of Vathi, and then pursued further studies at the National University of Athens and the Theological School of Halki. He graduated in 1898, was ordained a deacon on 19 July, with the monastic name of Christophoros, and for a number of years worked as a teacher at his old school on Samos.
In 1905 Christophoros spent a year studying theology and improving his English at the University of St Andrews, Scotland. With the support of the Greek community of London he transferred to the University of Oxford, where he was awarded a BLitt in 1909. His thesis, which was titled "The Sacred Ministry and Its Relation to Marriage in the Holy Eastern Orthodox Church", was published in the Journal of Theological Studies the following year. After returning to Constantinople, he served as archivist and editor of Ekklesiastike Aletheia, the official journal of the Ecumenical Patriarchate. He was ordained a priest on 23 April 1910, raised to the rank of Archimandrite, and on 12 December he was consecrated titular bishop of Stavroupolis. In 1918 he was raised to the vacant Metropolis of Serrai, where he provided much needed assistance to thousands of refugees from Asia Minor, Pontos, and Anatolia.
In March 1922 the Ecumenical Patriarchate resumed its jurisdiction over the Greeks of the Orthodox diaspora (which had been given to the Church of Greece in 1908), and in March 1924 it established the Metropolis of Australia and New Zealand. Christophoros, with his fluent English, was appointed hierarch. He arrived in Australia on 8 July, and began what was to be documented as a very stormy tenure. For four years he was confronted with fierce opposition by some of the community leaders, both lay and clergy, who did not want any changes to the status quo. Thus discontent soon turned into open confrontation, and at the end the latter led to a full-blown schism.
In February 1926, His Eminence Christophoros was falsely accused of immorality and "infamous conduct". There was to be a court hearing on the matter, but it was dismissed. Nevertheless, the newspapers kept on attacking the Metropolitan, presumably as a person, rather than the authority and institution he represented. In November the insubordination of clergy and laity was so severe that His Eminence had to retaliate by building a new church, St Sophia, at Paddington in 1927. Unfortunately, the whole situation got out of control and thus Christophoros was recalled in February 1928. Granted the title of Metropolitan of Bizya (East Thrace), Christophoros spent most of his remaining life at Vathi, where he died on 7 August 1958. It should be noted that the learned hierarch left a substantial number of theological works in his papers that still remain unpublished.
Bibliography
H. L. N. Simmons, "Knetes, Christophoros (1872–1958)", in Australian Dictionary of Biography, vol. 9,National Centre of Biography, ANU, 1983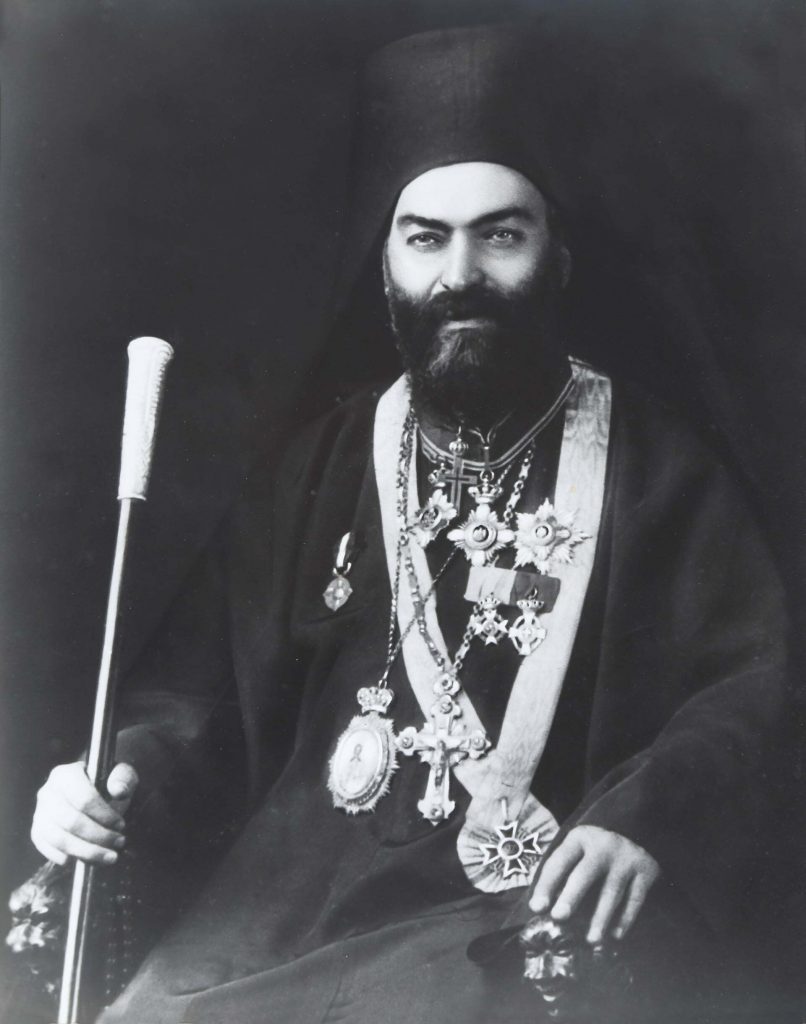 Metropolitan Timotheos Evangelinidis (1932 – 1947)
In 1931, Timotheos Evangelinidis was elected as the second Metropolitan of Australia and New Zealand. He arrived in Australia on 28 January 1932 and presided over the Church of Australia and New Zealand until 1947 when he was elected Metropolitan of Rhodes.
He was born as Tilemachos Evangelinidis (Τηλέμαχος Ευαγγελινίδης) in the village of Polychnitos, on the island of Lesbos (then still part of the Ottoman Empire), on 23 April 1880.
He studied at the Evangelical School of Smyrna and the Great School of the Nation in Constantinople, before becoming a monk and serving as protosynkellos under the metropolitan of Methymna, Stephen, until 1910. He then studied in the Halki seminary until 1914, before going to Bucharest as parish priest for the local Greek community and teacher in the city's Greek college. In 1921 and for the next ten years, he served as apokrisiarios of the Patriarchate of Constantinople to the Romanian Orthodox Church.
Evangelinidis was elected as the second Metropolitan of Australia and New Zealand in 1931. The position had officially remained vacant since 1928, when his predecessor Metropolitan Christoforos Knitis had been recalled to Greece. Father Theophylactos Papathanasopoulos had presided over the Greek Orthodox Archdiocese of Australia and New Zealand until Metropolitan Timotheos arrived in Australia on 26 January 1932 (Australia Day).
On 16 January 1947, Metropolitan Timotheos was elected to head the Metropolis of Rhodes. In June
1949, he was elected Archbishop of North and South America but was unable to assume the post due to a cardiac arrest. Unable to travel, he was re-instated as Metropolitan of Rhodes until his death in Istanbul on 6 October 1949. He was buried in the Balıklı Greek cemetery, until in 1961 his remains were transferred to his birthplace.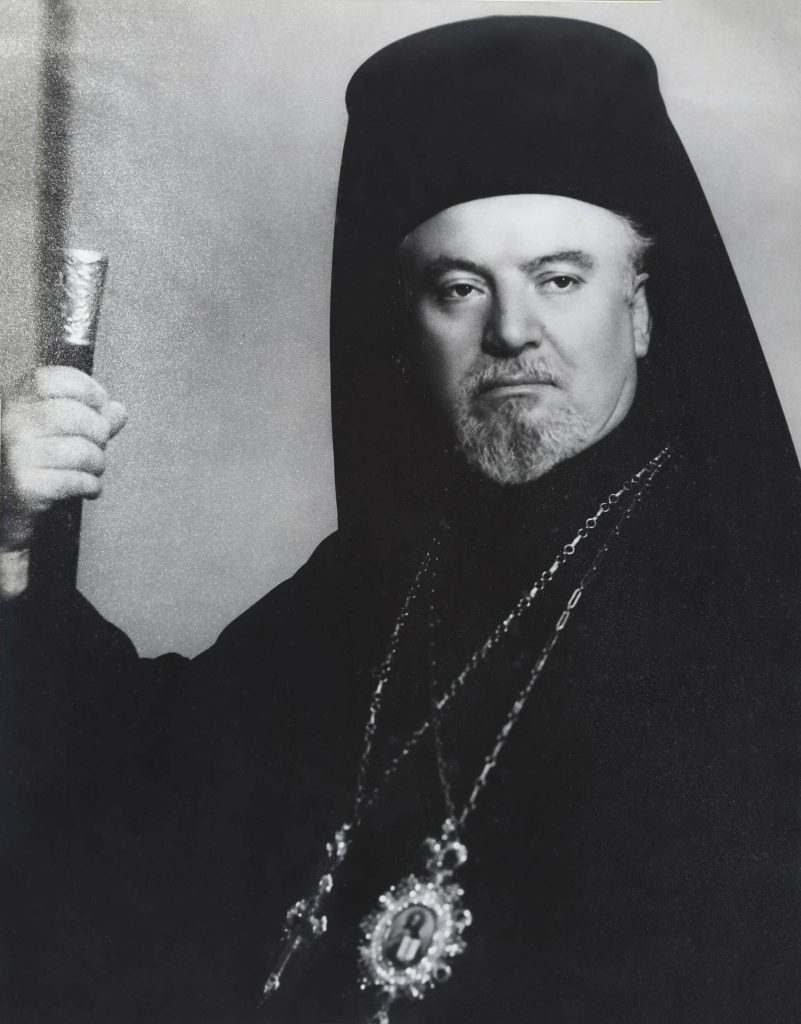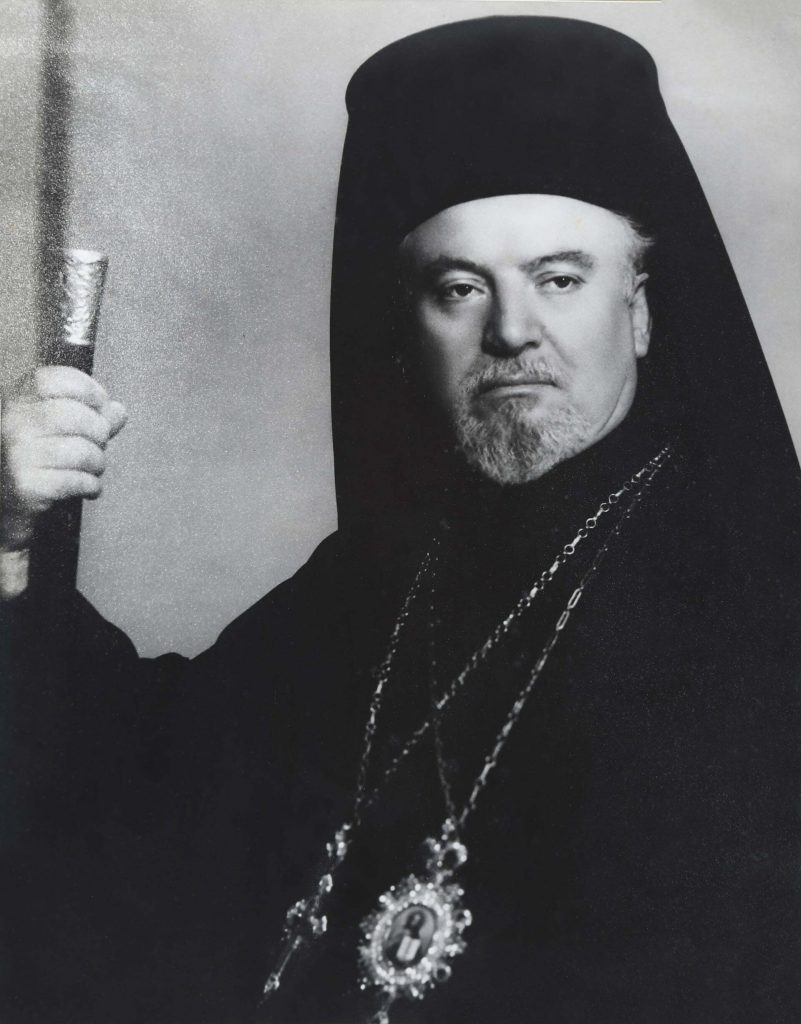 Metropolitan Theophylactos Papathanasopoulos (1947 – 1958)
Theophylactos Papathanasopoulos arrived in Australia on February 1928. On 22 April 1947, he was elected as the third Metropolitan of Australia and New Zealand. He presided over the Church of Australia and New Zealand until 2 August 1958 when he died from injuries received in a car accident two days earlier.
Papathanasopoulos was born on the feast of St Basil on 1 January 1891 and was baptised Vasileios (Basil). He was born and raised at Pyrgos, Greece, son of Demetrios Papathanasopoulos and his wife Kaliopi. He studied theology at the Theological School of Halki and began his novitiate at the monastery of Stavronikita, Mount Athos, Greece. He made his vows as a monk on 2 December 1917 and took the name Theophylactos and then was ordained priest. After graduating from the theological faculty of University of Athens, he taught at the Rizareios Ecclesiastical School.
In February 1928, following the dismissal of Metropolitan Christoforos Knitis, Father Papathanasopoulos was sent to Sydney as administrator until a new bishop arrived. He served as a parish priest for five years in Sydney and for fourteen in Melbourne until he was appointed the third Metropolitan of Australia and New Zealand on 22 April 1947. He was consecrated in Greece on 24 August and spent some time at the monastery of Stavronikita, Mount Athos. He proceeded to his new post, reaching Perth on 19 April 1948. He was enthroned in Sydney on 13 June, in the presence of a congregation that included Greek, Russian and Syrian clergy.
His reign was cut short when he died on 2 August 1958 in the Alfred Hospital, Melbourne, from injuries received in a car accident two days earlier.
His funeral service was presided over by Archbishop Athenagoras of Thyateira at the Cathedral of St Sophia, Darlinghurst, Sydney. He was buried at Botany Cemetery. To date, he is the only Greek Orthodox bishop to be buried in Australasia. He now rests in the Orthodox section of Rookwood Cemetery in an area for clergy, just behind the sanctuary of Saint Athanasius Chapel.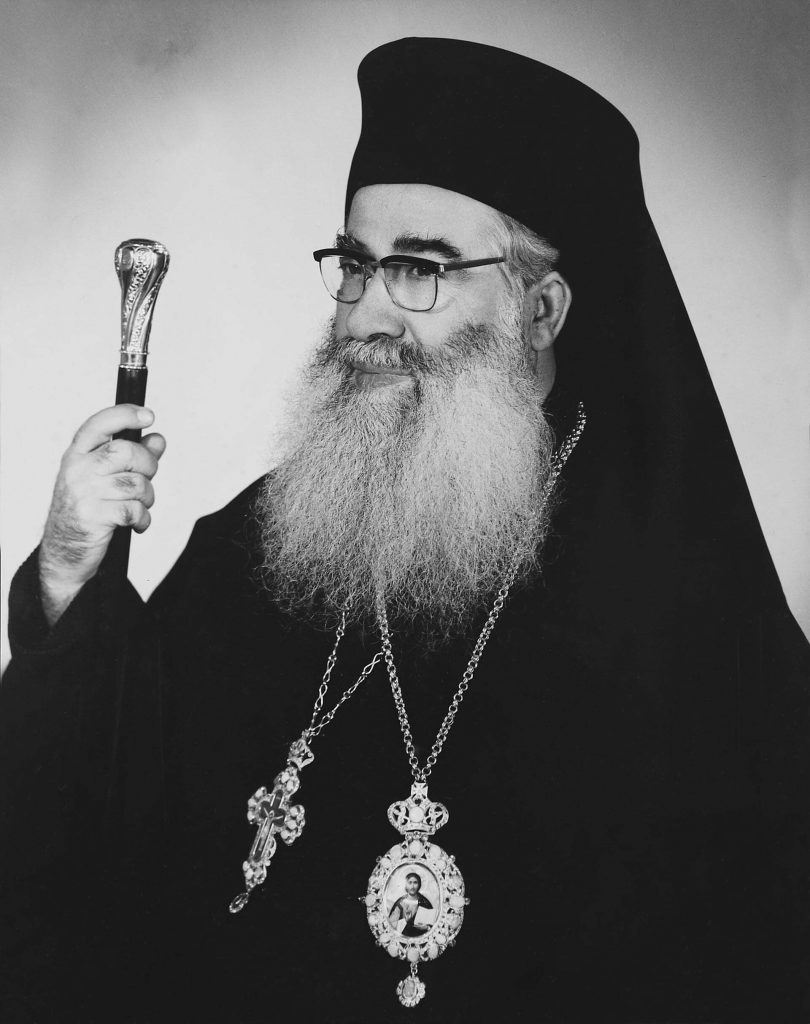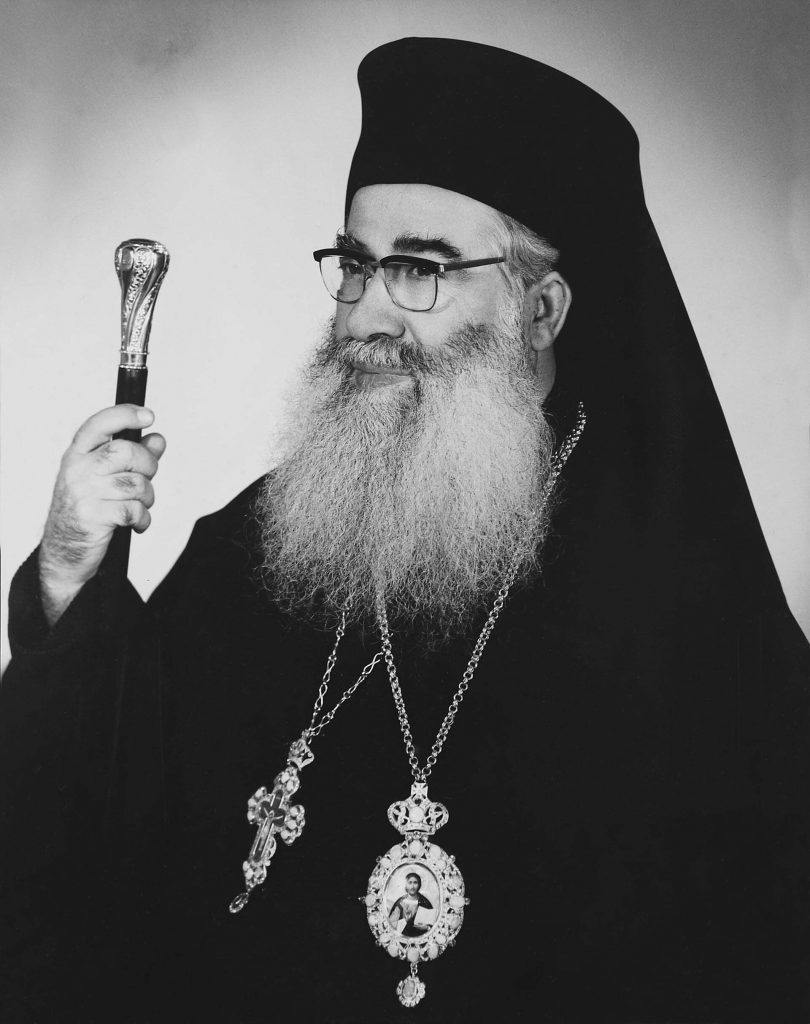 Archbishop Ezekiel Tsoukalas (1959 – 1975)
Ezekiel Tsoukalas was the first Archbishop of the Greek Orthodox Archdiocese of Australia. He was born in Patras on 13 May 1913, and his baptismal name was Chrestos. His spiritual father was the renowned elder Fr Gervasios Paraskevopoulos. He became a monk at the Holy Monastery of Koroni, and studied theology at the National University of Athens, where he graduated in 1935. On 27 September 1934 he had already been ordained a deacon, while on 30 November 1935 he was ordained a priest. Soon he was appointed Chancellor at the Holy Metropolis of Thessaliotis, and afterwards at the Holy Metropoles of Thiva and Levadeia, initially, and Gortina and Megalopolis, subsequently. In 1937 Archbishop Athenagoras of America invited him to the USA. He became a member of the Faculty at the Holy Cross Greek Orthodox Theological School in Brookline, Massachusetts, where in 1941 he was also appointed Assistant Director. In 1943 he received a postgraduate degree in Theology, and in 1949 he was elevated to Director at Holy Cross.
Ezekiel was elected Titular Bishop of Nazianzos on 31 August 1950, in order to serve as Assistant Bishop at the Holy Archdiocese of America, and was ordained on 17 September of the same year. For the first four years (1950-1954) his see was in Boston and for the following five years (1954-1959) in Chicago. Along with his academic responsibilities, he developed a rich and extended pastoral ministry, taking care of the poor and the needy. He was also very much interested in elevating the clergy by ordaining dedicated and pious people. All in all, he lived and served in America for twenty two years, a period substantial enough to provide him with experience and knowledge that would prove invaluable in his new ministry in Australia.
Ezekiel Tsoukalas of Nazianzos was elected the fourth Metropolitan of Australia and New Zealand in 24 February 1959. In 27 April he arrived in Australia and on 1 September 1959 the Metropolis of Australia and New Zealand was elevated to Archdiocese, and thus Metropolitan Ezekiel was elevated to Archbishop. In 1970 the Metropolis of New Zealand was created, and hence Ezekiel became Archbishop of Australia. However, on 24 February 1968 he had resigned for his health had deteriorated, but was restored as Archbishop of Australia on 12 August 1969.
On 5 August 1974 the Ecumenical Patriarchate promoted Archbishop Ezekiel to the Metropolis of Pisidia where he remained until 1979 serving as Abbot of the Holy Monastery of Vlatadon, Thessaloniki, until August 1975. On 16 September 1979 he was elected Metropolitan of Kos, position he held until 14 December 1982, when he resigned. He died in Athens on 22 July 1987, on the eve of the feast of his patron saint. In accordance to his final wish, he was buried on Mt Athos, in the cemetery of the Holy Monastery of Xenophontos.
Ezekiel served in Australia during a period of rapid expansion as the migration of Greek people from war-torn Europe created the need for new Church related facilities and services. He was opposed fiercely by orchestrated interests that did not want to see the consolidation of the canonical order in the Archdiocese of Australia; interests that divided the Church due to a deplorable schism which in some cases lasts until nowadays. Nevertheless, it would not be an exaggeration to say that during Ezekiel's tenure the Greek Orthodox Church in Australia witnessed its immense expansion, and at the same time laid the foundations for all great projects that were to be consolidated later on by his Eminence Stylianos Harkianakis, namely, the Theological School, the the aged-care facilities, the creation of a multitude of parish-communities all over Australia, the clergy-laity congress, and so forth.
Bibliography
George Printzipas, "Ezekiel, Former Archbishop of Australia and Metropolitan of Kos (1913-1987)", in Ekklesiastike Aletheia 259/1987; Matthew Barousis, "Metropolitan Ezekiel of Kos (1913-1987)", in Ekklesiastike Aletheia 266/1987 and 267/1988.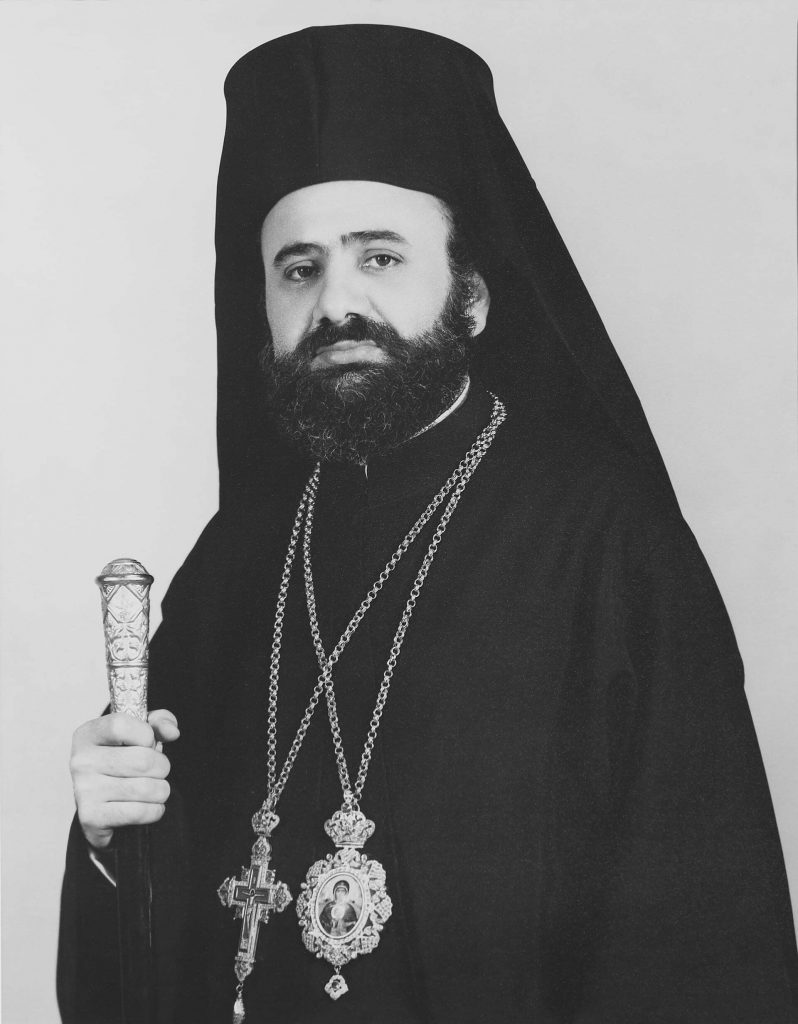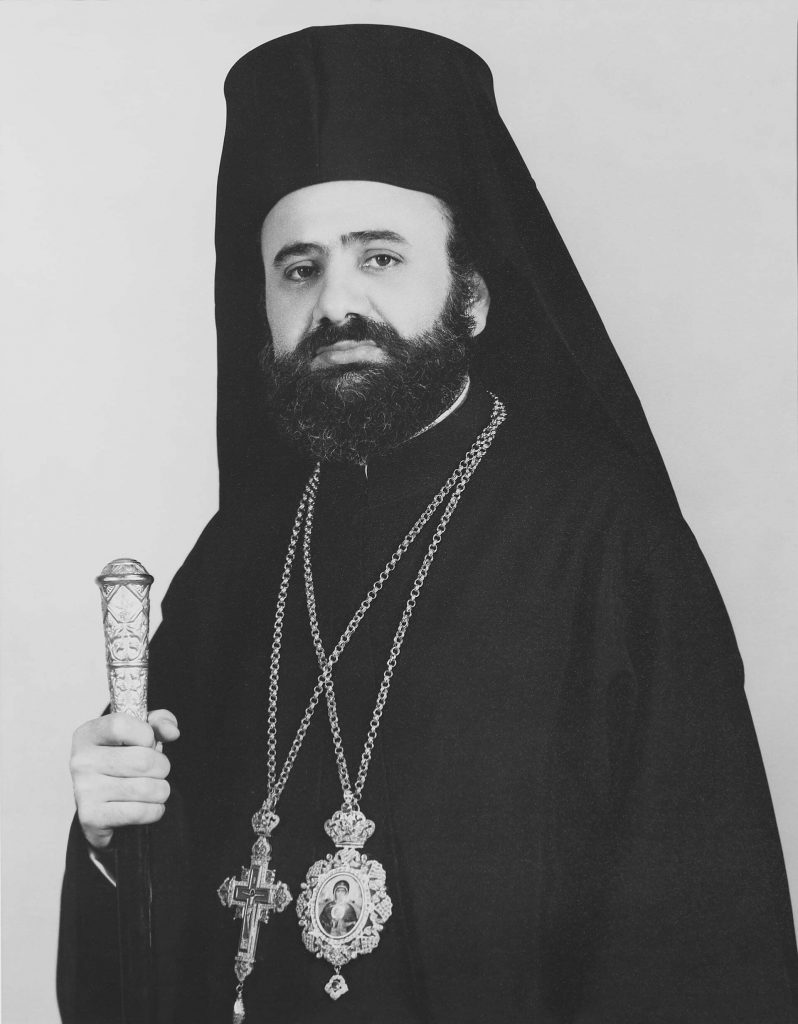 Archbishop Stylianos Harkianakis (1975 – 2019)
Born in Rethymnon, Crete (29-12-1935), he studied at the Theological School of Halki, Constantinople. In late 1957, he was ordained to the Diaconate. Upon graduating and being ordained to the Priesthood in 1958, he received a scholarship from the Ecumenical Patriarchate to complete postgraduate studies in Systematic Theology and Philosophy of Religion in Bonn, W. Germany (1958-1966). In order to become a Doctor of Divinity from an Orthodox Theological Faculty, rather than from an analogous western Faculty, he submitted in 1965 his doctoral dissertation entitled 'The Infallibility of the Church in Orthodox Theology' [in Greek], to the Theological Faculty of the University of Athens.
Upon his return from Germany in 1966, he was appointed Abbot of the historic Patriarchal Monastery of Vlatades, Thessaloniki (14th cent.), within which he was requested by the Holy Synod of Constantinople to help establish, together with other scholars of the local Theological Faculty, what was to be called 'The Patriarchal Institute of Patristic Studies'. He soon became the Vice-President of that research centre, a role had for a few months before becoming President. Upon completing his post-doctoral dissertation under the title 'The Dogmatic Constitution De Ecclesia of the Second Vatican Council' (Thessaloniki), he became Associate Professor at the University of Thessaloniki in 1969. In the years immediately following, he also lectured at various Faculties and academic institutions, within Greece and Abroad, especially at the University of Regensburg, W. Germany, in 1973. He was unanimously elected by the Holy Synod of Constantinople as Titular Metropolitan of Militoupolis and Exarch of the Ecumenical Patriarchate for Mount Athos in 1970 (residing at the Monastery of Vlatades).
Five years later, he was again unanimously elected Archbishop of Australia, arriving in Sydney in April 1975. He has published widely in Systematic Theology and Ecclesiology in international theological journals, and has represented the Ecumenical Patriarchate in Assemblies of the World Council of Churches and in bilateral Dialogues. From 1975 he had also taught Orthodox theology and spirituality at the University of Sydney. He was unanimously elected in 1980 by all representatives of Orthodox Churches as their Chairman in the official Theological Dialogue with the Roman Catholic Church, while his Co-Chair, Cardinal Johannes Willebrands, was appointed by the Vatican. After serving faithfully for more than two decades in this highly responsible and difficult position, he tendered his third and final resignation (15th April 2003) – having attempted this twice before without acceptance – when he published an extensive Report, titled "The Misfortune of the Official Theological Dialogue between the Orthodox and the Roman Catholics" ([in Greek] Epistimoniki Epetirida of the Theological School, Aristotelian University of Thessaloniki, vol. 13, 2003).
He is also a recognized essayist and poet, having published 37 collections of poetry (all of these in Greek and some translated Bilingual editions). For his outstanding contribution to European culture, and after being nominated by the distinguished Philologist of the University of Vienna, Professor Albin Lesky, he received from the relevant Committee the prestigious international award Gottfried von Herder in Vienna, 1973. Then, in 1980, having been nominated by the renowned writer Pantelis Prevelakis, Archbishop Stylianos received the Award for Poetry from the Academy of Athens. The University of Lublin, Poland, conferred on him an honorary doctorate (1985), while the Sydney College of Divinity awarded him its first ever honorary doctorate (2001). In 2005, he was acknowledged as a Professor by an independent academic panel of the Sydney College of Divinity. In 2014, he received Honorary Doctorate from the University of Crete. Archbishop Stylianos is also Dean and Founder (in 1986) of St Andrew's Greek Orthodox Theological College, Sydney, where he continually lectures in Systematic Theology.