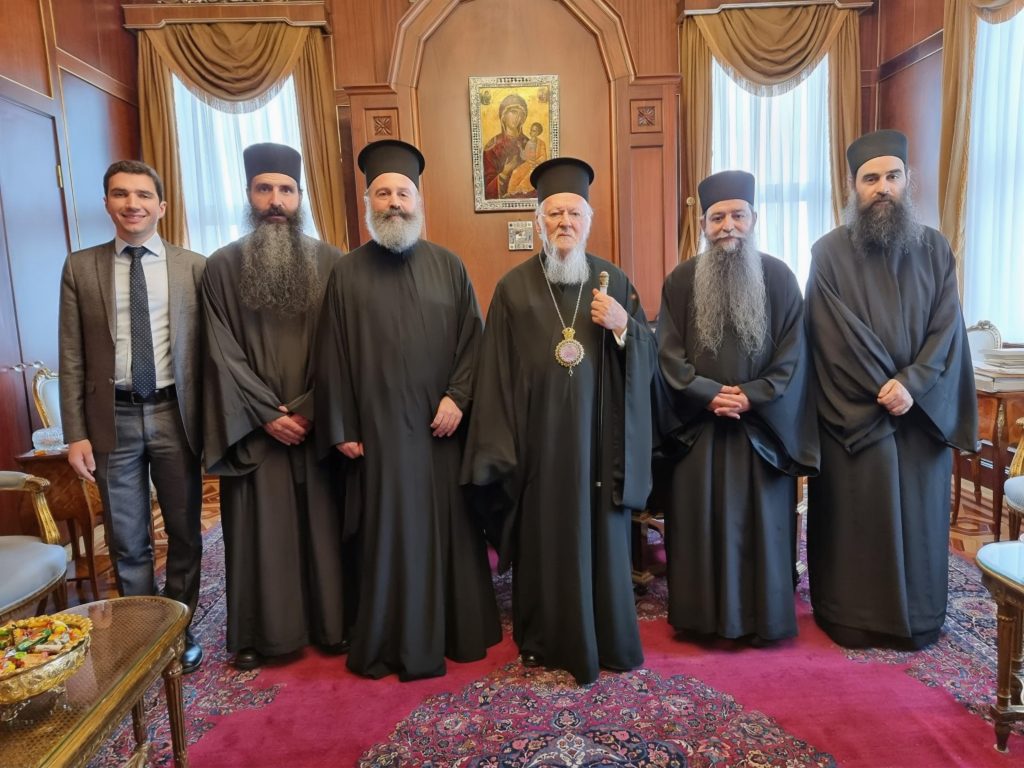 Led by His Eminence Archbishop Makarios of Australia, a delegation of the monastic brotherhood of the Holy Monastery of Panagia Pantanassa, from Mangrove, New South Wales, visited the venerable centre of Orthodoxy, the Phanar, and met with His All-Holiness Ecumenical Patriarch Bartholomew.
The delegation consisted of the Abbot of the Holy Monastery, Archimandrite of the Ecumenical Throne, Father Eusebios, and Fathers Nektarios and Theodoros, while the meeting with the Ecumenical Patriarch was also attended by the Archdeacon of the Archbishop of Australia, Fr Athenagoras Karakonstantakis.
The members of the Brotherhood of the Holy Monastery of Panagia Pantanassa paid their respects to His
All-Holiness, while they asked for and received the Patriarchal blessing. During the meeting, among other things, the planning of the Ecumenical Patriarch's upcoming visit to the fifth continent, on the occasion of the centenary celebrations of the founding of the Holy Archdiocese of Australia (1924 – 2024), was discussed.