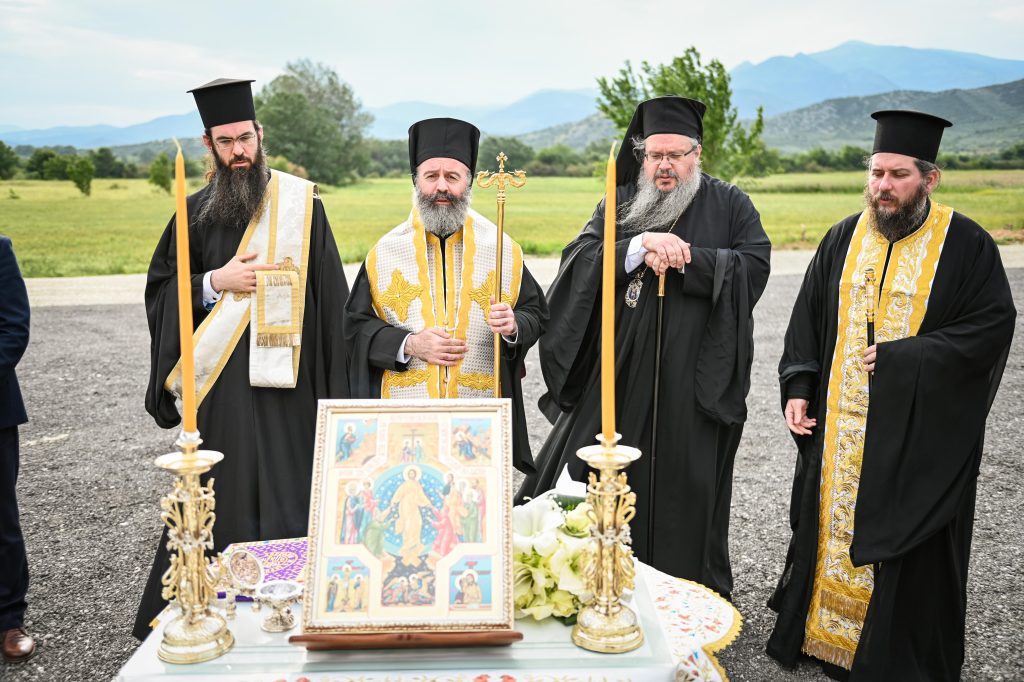 On Saturday, 13 May 2023, His Eminence Archbishop Makarios of Australia, who is currently conducting an official visit to Larissa, went to the area of Tempe, the place of the railway accident of February 28, 2023, and performed a Trisagion Memorial Service for the repose of the souls of the victims of the unspeakable tragedy.
The Archbishop was joined by the resident Metropolitan Ieronymos of Larissa and Tyrnavos, the Chancellor of the Metropolis, Father Ignatios Mourtzanos and other clergy from the Holy Metropolis, while also present for the memorial was the Mayor of Temple, Mr. Georgios Manolis.
After the Trisagion, His Eminence Archbishop Makarios laid flowers at the scene of the accident and prayed for the comfort of the relatives of the victims. It is noted that some relatives of victims live in Australia and the Archbishop, in the period after the tragedy, had contacted them, expressing his sympathy and support.