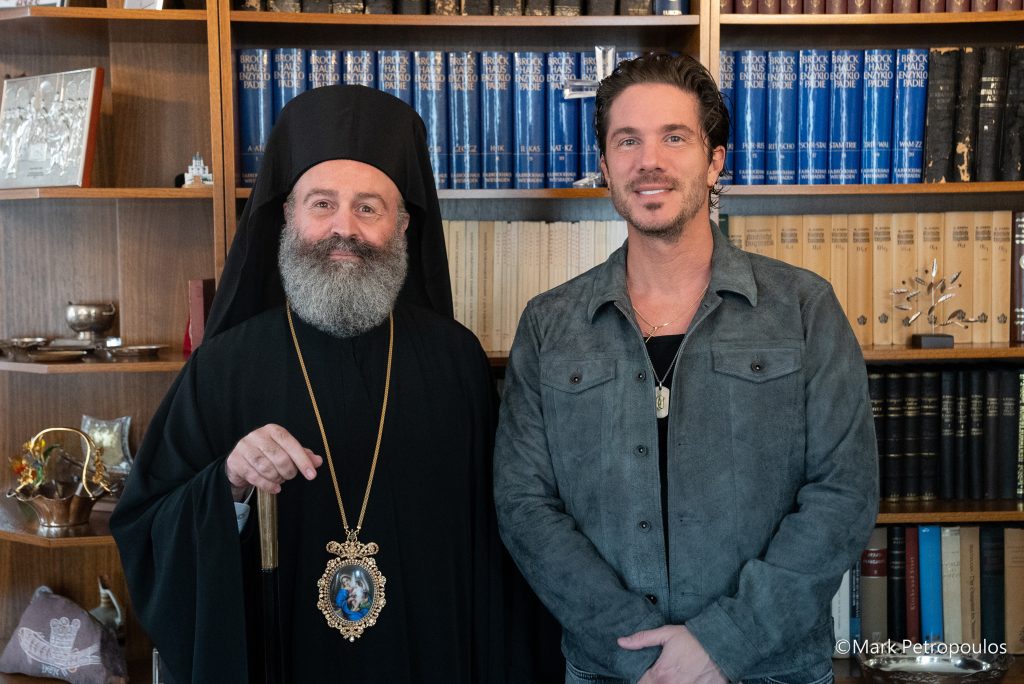 On Thursday, 8 June 2023, His Eminence Archbishop Makarios of Australia received the visit of the popular Greek singer Nikos Oikonomopoulos
Mr Oikonomopoulos, who is in Sydney ahead of the start of his planned series of concerts in Australia, visited the headquarters of the Holy Archdiocese to pay his respects to the Archbishop and receive his blessing.
His Eminence Archbishop Makarios of Australia warmly welcomed the artist and received him in the archbishop's office where they discussed the life of the Greek Omogeneia in the fifth continent, as well as the works and offerings of the Orthodox Church.
At the end of the meeting, His Eminence wished Mr. Oikonomopoulos to enjoy a fruitful encounter with the whole of the Omogeneia during the rest of his stay in Australia, and a safe return to the beloved homeland.