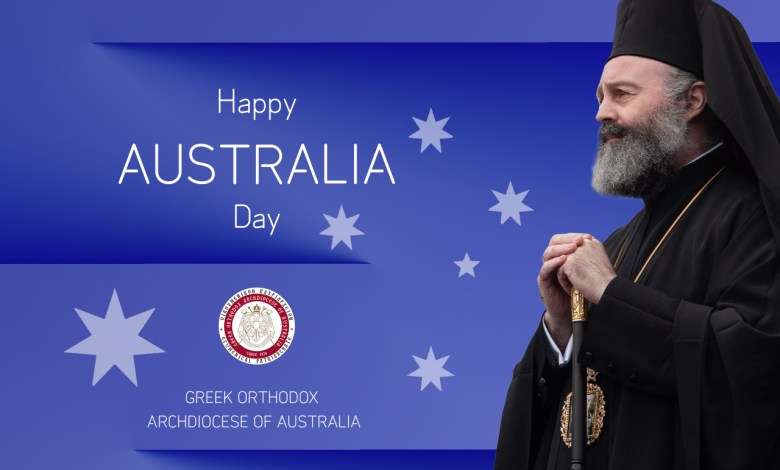 Our community, as an integral and dynamic part of Australian society, proudly celebrates this day, which marks the formation, cooperation, mutual respect and unity of the Australian nation. These are the values that have allowed modern Australia to become a model of an open and democratic country, to continuously progress and to look to the future with optimism, even within the current climate that is overshadowed by the deadly pandemic.
Especially now, the achievements and successes of the past can become our compass and guide for the best possible response to the imposing threat, for a faster remedy of the consequences, and to prepare for a brighter future. More than ever before, Australia Day inspires us to put aside the "I", to embrace the "us" and to respect our neighbour, whoever they may be.
As long as we learn the right lessons from the history of this blessed place, where God arranged for people of different backgrounds and cultural characteristics to coexist; from the first inhabitants of Australia to the immigrants of recent years, who are constantly enriching this wonderful multicultural mosaic of the nation.
Historically, egos and selfish self-interests, injustices and exclusions have had no benefit; they only caused harm. On the contrary, the brightest pages in Australia's history have been written in the ink of reconciliation, mutual understanding and practical respect for one another.
If we turn these pages, we will find entire paragraphs written by Greek women and men who made Australia their second home and worked hard to add their own precious stone to the work of building a prosperous and open society.
We are very proud of this contribution but, at the same time, we reflect on and respect the contribution of all other communities, especially the Indigenous peoples, and we are inspired to continue in a spirit of love, understanding and harmony to work for the common good and the further progress of the Australian nation.
Happy Australia Day!