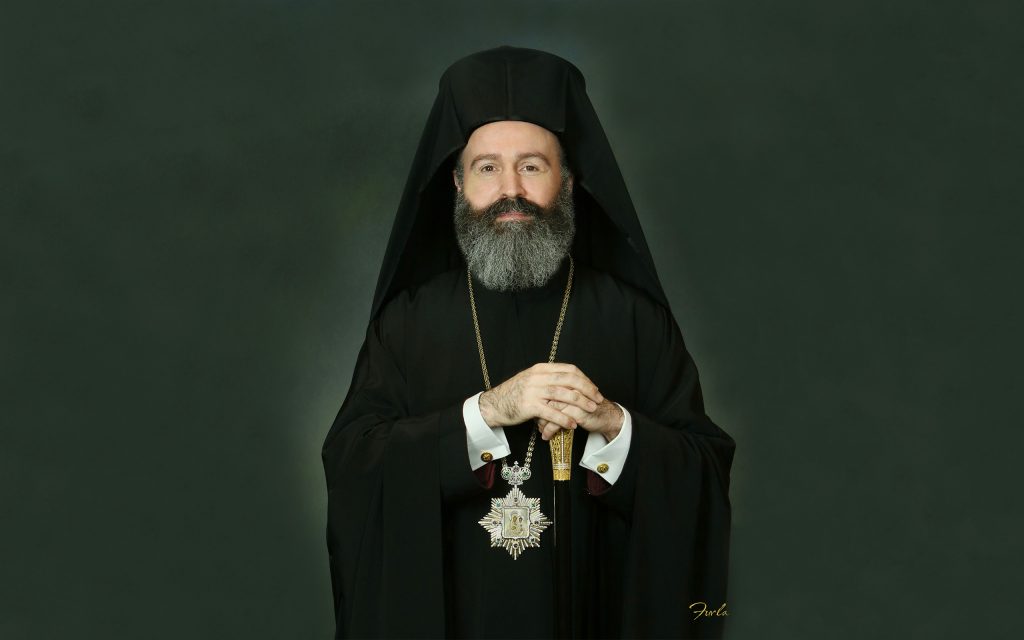 Having been informed of the passing of the late Archbishop Chrysostom II of Cyprus, His Eminence Archbishop Makarios of Australia, performed the Trisagio Service for the repose of his soul, while in his statement he expressed his own condolences as well as those of the entire Holy Archdiocese of Australia, to the Most Holy Church of Cyprus, the State and the People of that Great Island, to his relatives, as well as to the approximately 100,000 Cypriots living in Australia.
In his condolence statement, His Eminence Archbishop Makarios states:
"With particular emotion and feelings of profound human sorrow, I was informed of the falling asleep of the late Archbishop Chrysostom of Cyprus, for whose person I had unlimited respect, love, and appreciation."
Undoubtedly, the Saint bearing island of Cyprus becomes all the poorer from today having being left without its charismatic and dynamic Primate, who distinguished himself not only for his Orthodox mindset, his ecclesiastical integrity, his foresight and his readiness to fight for the rights of the Church and the blessed Cypriot people, but also and especially for his ecclesiological ethos, as this came to be seen at the Holy and Great Synod of the Orthodox Church in 2016 in Crete.
His self-effacing love for his flock, his intense concern, and tireless struggles for the healing of open wounds and for the progress of his country, his undisputed respect for our venerable Ecumenical Patriarchate and his devotion to the Holy Canons and the unity of the Orthodox Church, make him a model of inspiration for all of us, and an example to be imitated. His life marks a true chapter for the Church and for Cypriot Hellenism, the value of which, I am certain, will be fully appreciated and deemed worthy to the utmost extent, by those who will succeed his multifarious work.
On behalf of the God-loving Bishops, the Holy Clergy and the Christ-loving people of our Holy Archdiocese, I pray that God will give rest to the soul of the late Primate and place him in the choir of the Saints and the Just."
In addition, the plenitude of the Church is informed that this coming Sunday, 13 November 2022, the flags in all Parishes-Communities where our Cypriot brothers attend Church and play an active role, will be flying at half mast, while the Trisagio Service will be carried out by our priests at the end of the Divine Liturgy.