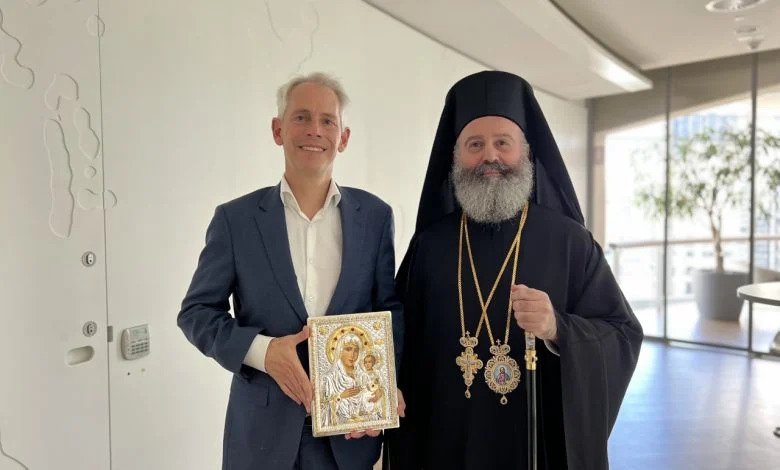 On Friday, 18 November 2022, His Eminence Archbishop Makarios of Australia visited the Federal Minister of Immigration, Citizenship and Multicultural Affairs of Australia, Mr. Andrew Giles MP.
During the meeting, which was held in a friendly and cordial atmosphere, in the presence of Mr. Giles' associates, issues of mutual interest were discussed, with an emphasis on issues concerning the Greek Community, and it was agreed to strengthen the cooperation of the two sides.
His Eminence Archbishop Makarios of Australia was joined by the Chancellor of the Holy Archdiocese Father Christophoros Krikelis, Father Stephanos and Archdeacon Father Athenagoras.
At the conclusion of the meeting, His Eminence Archbishop Makarios wished the Minister all the best for success in his work, while offering him a Icon of the Holy Virgin Mary 'Vrefokratousa" and invited him to visit the headquarters of the Holy Archdiocese of Australia, in Sydney. The Minister accepted with pleasure and thus the next meeting of the two men is expected in due course.