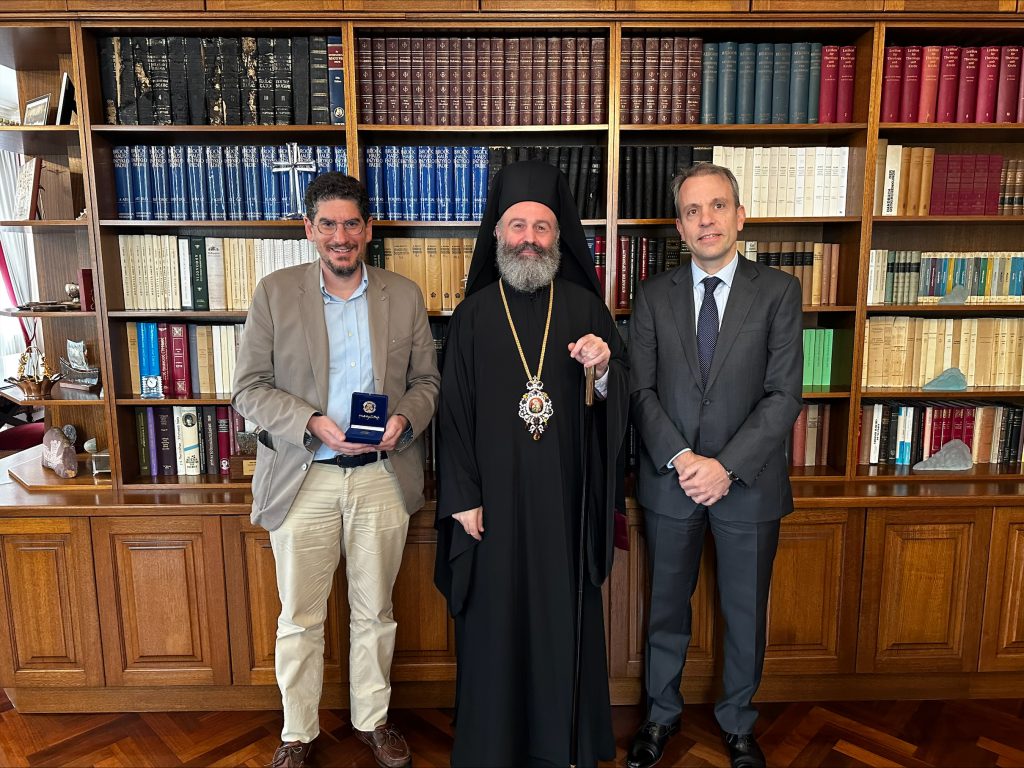 The Doctor of Modern Greek History at the University of Macedonia, Mr. Leon Saltiel, was received by His Eminence Archbishop Makarios of Australia on Friday, 21 April 2023.
Mr. Saltiel visited the headquarters of the Holy Archdiocese of Australia on the occasion of his presence in Sydney and his participation, as a keynote speaker, at events organised by the Consulate General of Greece in collaboration with the Holy Archdiocese, for the 80th anniversary of the displacement of the Jews of Thessaloniki.
His Eminence Archbishop Makarios warmly welcomed the distinguished Historian, with whom he had a long and fruitful discussion on matters of common interest, such as the preservation of the language and customs of a people outside its homeland. At the same time, they discussed the value of dialogue and the need for mutual respect between religions, as well as peoples with different traditions.
Also, during the meeting, which was also attended by the Consul General of Greece, Mr. Yannis Mallikourtis, His Eminence Archbishop Makarios had the opportunity to inform Mr. Saltiel about the multidimensional work carried out by the local Church, as well as the life in general of the Greek Omogeneia in Australia.