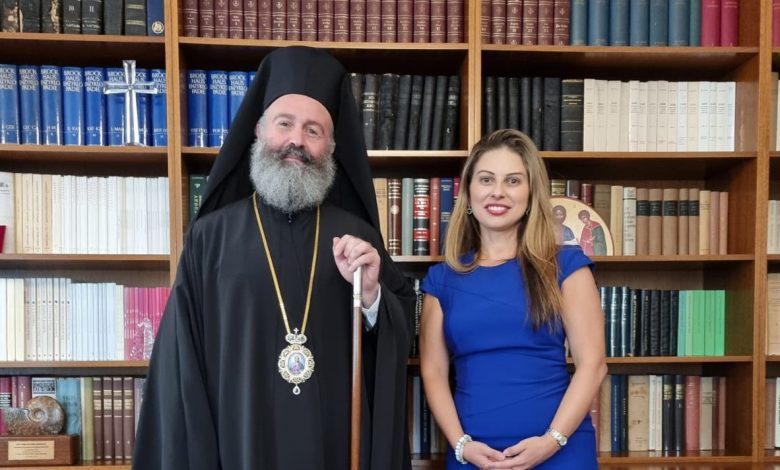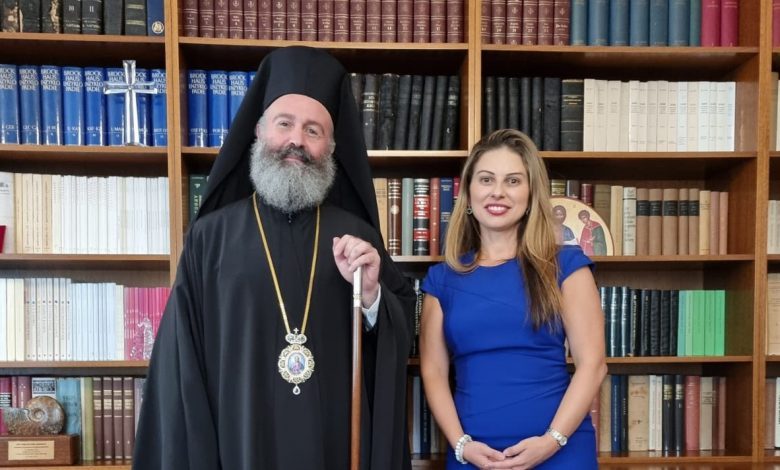 His Eminence Archbishop Makarios of Australia welcomed Greek-Australian Liberal Party candidate, Ms. Fiona Douskou, who is running in the elections for the State Parliament of New South Wales, at the headquarters of the Holy Archdiocese of Australia in Sydney.
Ms. Douskou, a candidate for the seat of Newtown with the Liberal party, visited His Eminence Archbishop Makarios, in order to receive his blessings in light of her participation in the electoral process on March 25, 2023.
During their meeting, which was held in a cordial atmosphere, they had the opportunity to discuss matters of mutual interest, with an emphasis on the major issues that concern the Greeks of Australia.
In addition, the Archbishop was delighted to be informed by Ms. Douskou about her family history, especially from when her grandparents immigrated from Greece to Australia and settled in Newtown.
For his part, His Eminence presented to the candidate for state parliamentarian, the multifaceted work carried out by the local Church, with a reflection on the Greeks and the wider Australian society, while at the end of the meeting he wished her health, strength and success in her political goals and in general her work and duties.