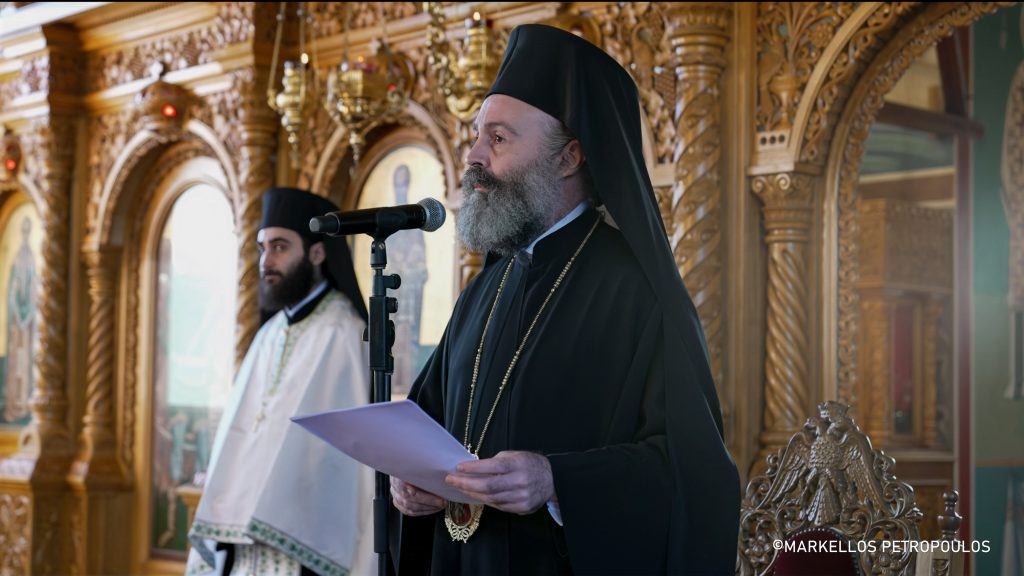 "It is a disgrace to attack places where civilians and our fellow human beings in need have taken refuge", underlines His Eminence Archbishop Makarios of Australia, in his statement, with which he strongly condemns the attack aimed at the Holy Monastery of Saint Porphyrios in the city of Gaza.
In detail, Archbishop Makarios, who currently is present in the historic town of Rethymno, Crete, as President of the Bioethics Conference of the Ecumenical Patriarchate emphasises: "It is with heartbreak that we watch the painful events that have unfolded in the Holy Land over the past two weeks. From the first moment, the Holy Archdiocese of Australia, uniting its voice with that of the Mother Church and our Ecumenical Patriarch Bartholomew, strongly condemned the war conflicts and every violent act by the warring parties, especially when they are directed at the expense of the civilian population.
Unfortunately, the calls everywhere for peace to prevail have not only gone unheeded, but day by day we witness more and more horrific scenes of bloodshed, such as the bombing of the Holy Monastery of Saint Porphyrios in Gaza City. This is an absolutely unacceptable action, which we unreservedly condemn. We state unequivocally that it is a disgrace to attack places where our civilians and fellow human beings in need have taken refuge, including the church premises of the Orthodox Patriarchate of Jerusalem, who is responding directly to the mission of defending the weak, as dictated by the teaching of our Lord Jesus Christ.
I ask the Christian plenitude of our Holy Archdiocese to pray fervently for the repose of the souls of the people who were lost, for the restoration of the health of the injured and for the support given from on high of the relatives and friends of the victims, as well as for the illuminating of the reason of those who, with their decisions and actions, are guilty of such unspeakable tragedies resulting in innocent souls as victims".