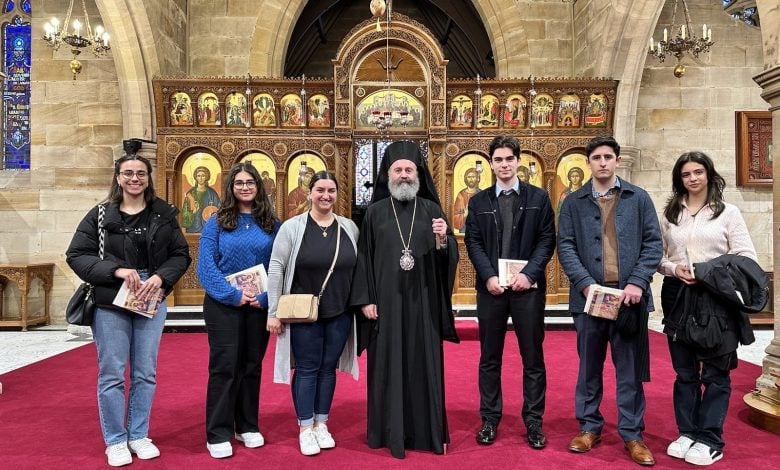 On Thursday, 6 July 2023, a delegation of members of the Central Youth Committee of the Archdiocesan District of Melbourne visited His Eminence Archbishop Makarios of Australia at the Central Offices of the Holy Archdiocese in Sydney.
His Eminence welcomed the young men and women with great joy, who during their meeting expressed their gratitude to His Eminence for the appointment of His Grace Bishop Kyriakos of Sozopolis in Melbourne, who, as they pointed out, "supports all our efforts and unites us", while they duly wished their Shepherd well for his four years of ministry on the fifth continent.
At the same time, they had the opportunity to share with the Archbishop their youthful concerns and to hear from him spiritual advice for their future and for their active participation in the life of the Church.
The main exhortation of His Eminence Archbishop Makarios was: "Do not remain only in the realm of theory, but also move forward in practice, because every Orthodox doctrine always has a practical impact." "Even the doctrine of the Holy Trinity has a practical impact in the fact that we must live together, with harmony, peace and love," he emphasised characteristically.