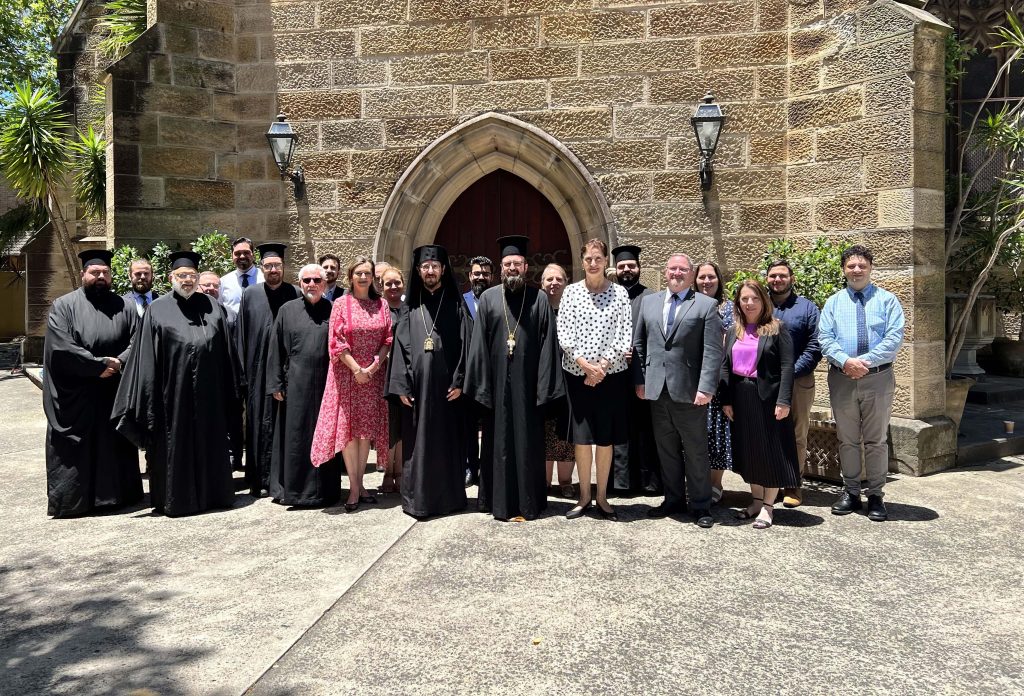 With the blessing and initiative of His Eminence Archbishop Makarios of Australia, on Monday 13th of December, a national meeting of Orthodox Christian Teachers took place at the central offices of the Greek Orthodox Archdiocese of Australia in Sydney. Eight Schools from all of Australia were represented by their parish priests, principals, and esteemed delegates, and covered the formative years of reception to year 12.
Each School looked at how they nurtured an Orthodox Christian ethos and how they furthered the teaching of Orthodox Christian Studies, while providing examples of the successes and challenges that they experienced along the way.
On Day Two, teachers separated into workshops specific to their teaching cohort where, in a spirit of collegiality and collaboration, where they shared resources to arrive towards a national Scope and Sequence that can be adopted as a common curriculum and shared throughout all of our Schools.
Through His Eminence Archbishop Makarios' prayers and vision, dedication and guidance, the Schools of the Greek Orthodox Archdiocese of Australia have many reasons to celebrate while also having much to learn from each other, to grow and be strengthened, to forever excel for the glory of God and the comprehensive wellbeing and development of their precious students.
All delegates agreed that Orthodox Christian teaching, as a miracle and gift from God, enriches and enlivens with abundant blessings the teaching and learning experience of every aspect of our school's life.