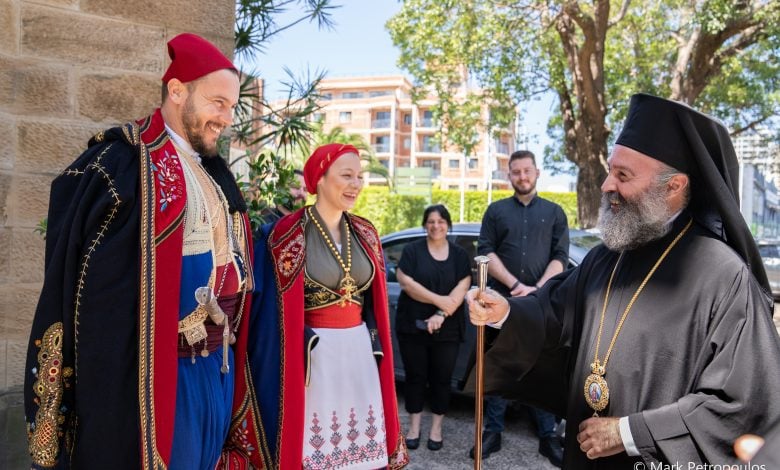 With great joy and emotion, His Eminence Archbishop Makarios of Australia received in his office, at the Holy Archdiocese of Australia in Sydney, a delegation of traditional dance teachers and instrumentalists from his native Crete, who visited the fifth continent as guests of the Sydney and Melbourne Cretan Associations.
More specifically, His Eminence was visited by the dance teachers Mr. Iosif (Sifi) Viglakis and Ms. Eleftheria Manioudaki, as well as the instrumentalists, Mr. Nikolaos Karkanis (Cretan Lyra), Mr. Timoleon Savvakis (Lute) and Mr. Manousos Kounalakis (Askomandoura).
During the meeting, His Eminence Archbishop Makarios had the opportunity to ask and learn about the progress of Cretan dances and Cretan music on the island, while respectively the visitors were informed about the efforts of the Church and the associations to preserve and spread Cretan traditional music and Cretan dances in Australia.
After the meeting, the Archbishop offered commemorative gifts to the Cretan visitors, while they offered him a handmade Cretan towel, as is the custom during an important welcoming in the Cretan tradition. This was followed by a meal, offered by His Eminence, in honour of the distinguished guests.