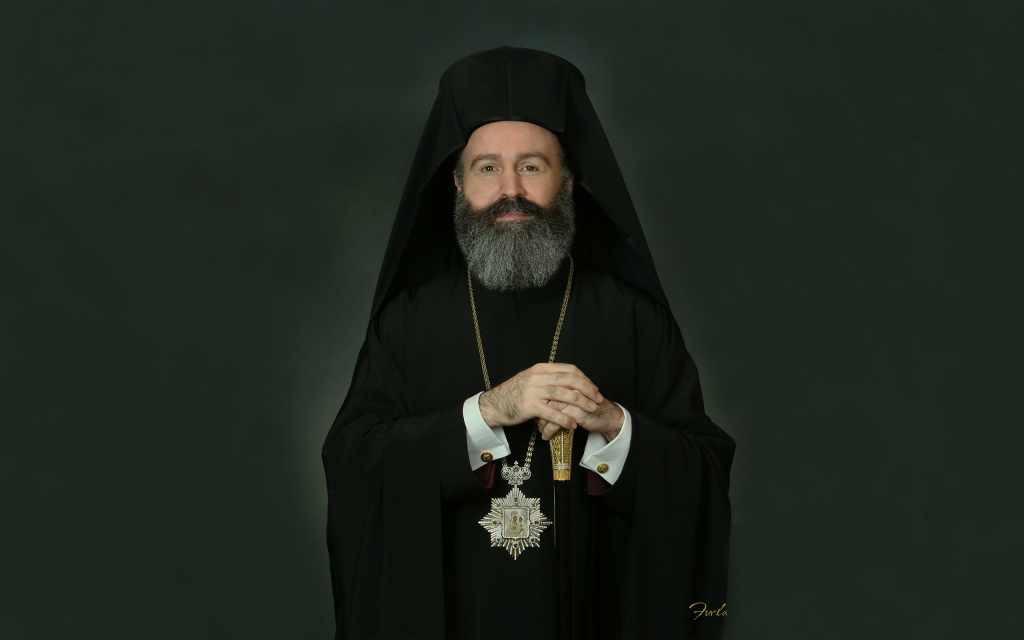 His Eminence Archbishop Makarios of Australia appeals for fervent prayer for those affected by the devastating earthquake of 6 February 2023, in Turkey and Syria.
"In these hours when our hearts are shaken by the images of destruction and unbearable pain in eastern Turkey and northern Syria, we have a duty to turn with fervent prayer to the All-Good God, asking him to grant His mercy to those affected by the deadly earthquake", emphasised His Eminence in a post on Instagram.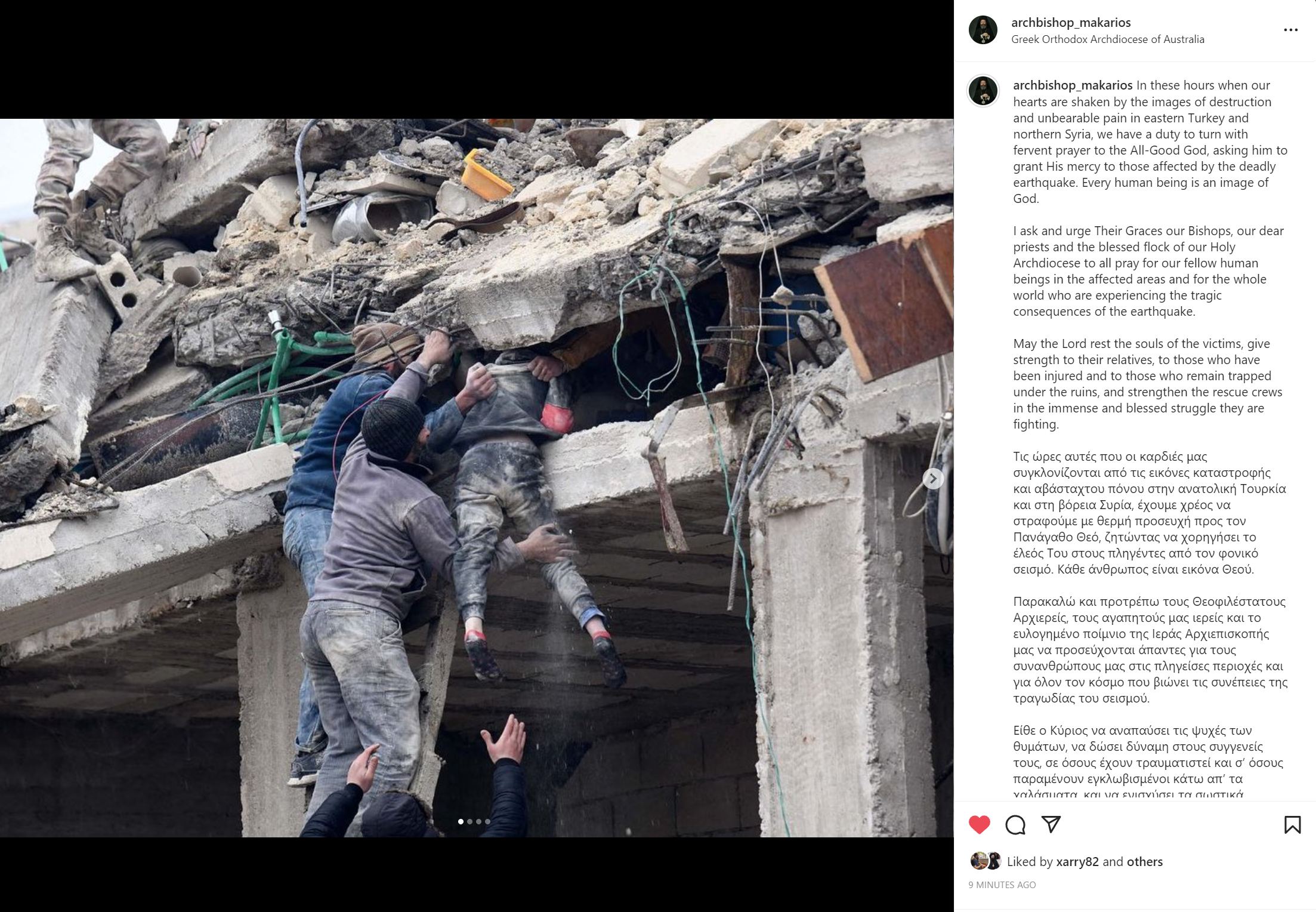 "Every human is an image of God", he points out and adds:
"I ask and urge Their Graces our Bishops, our dear priests and the blessed flock of our Holy Archdiocese to all pray for our fellow human beings in the affected areas and for the whole world who are experiencing the tragic consequences of the earthquake.
May the Lord rest the souls of the victims, give strength to their relatives, to those who have been injured and to those who remain trapped under the ruins, and strengthen the rescue crews in the immense and blessed struggle they are fighting."