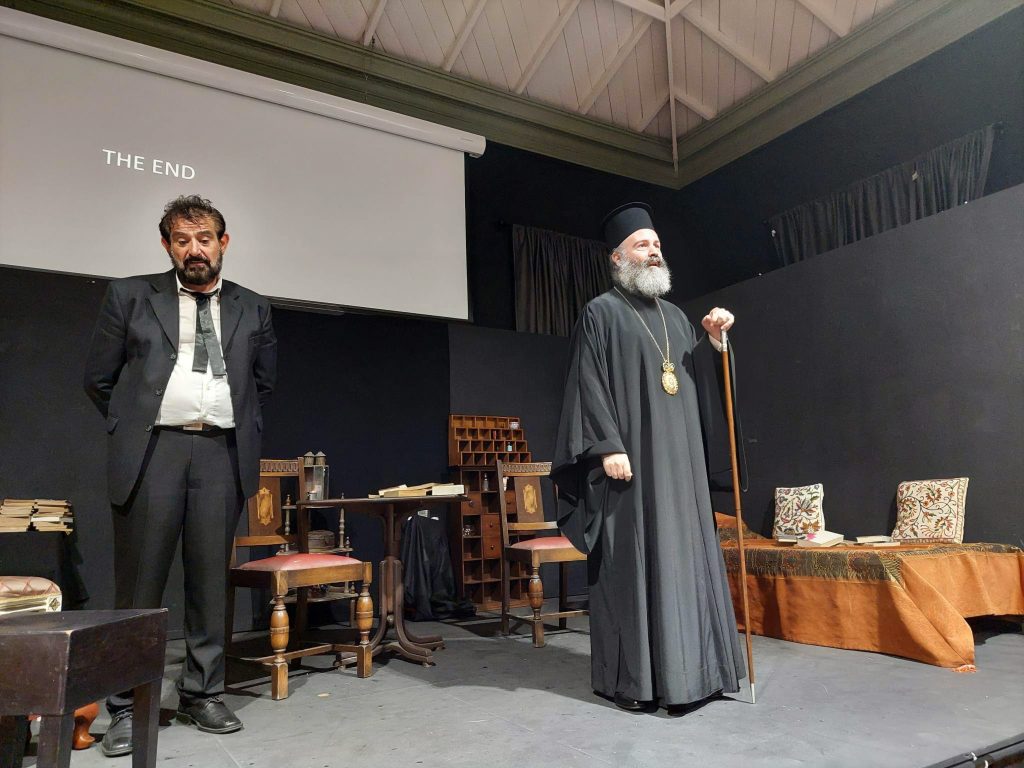 On Saturday, 25 February 2023, His Eminence Archbishop Makarios of Australia, had the pleasure of attending the play "The Dream of a Ridiculous Man", from the short story of the same name by Fyodor Dostoyevsky.
It was the first of four performances, staged during this and the following weekend, by the community troupe "Hellenic Art Theatre", at the building of the "Atlas" Association, in the suburb of Marrickville, Sydney. The direction of the play is undertaken by Mr. Louis Sarris, while the lead act is played by Mr. Polyzois Patelis.
At the end of the show, offering a short greeting, His Eminence Archbishop Makarios warmly congratulated all the contributors, especially the actor Mr. Patelis, for the excellent way in which he performed the play.
His Eminence then turned his attention to the exquisite messages emanating from Fyodor Dostoyevsky's masterpiece, noting initially that to fully understand the works of the great Russian writer, one must be theologically trained. He focused, indicatively, on certain parts of the play that was presented, where the audience was required to have ecclesiastical experience in order to grasp the deeper meanings and messages. In particular, Archbishop Makarios referred to the concept of indifference touched upon by Dostoyevsky, which signifies the loss of all interest in life due to the absence of God, as well as in themes such as the struggle between science and reality, and the incessant conflict between reason and emotion.
In conclusion, the Archbishop congratulated the audience who chose to make quality use of their time, watching a remarkable and spiritually beneficial play, while he wished everyone well on the occasion of the beginning of Holy and Great Lent.