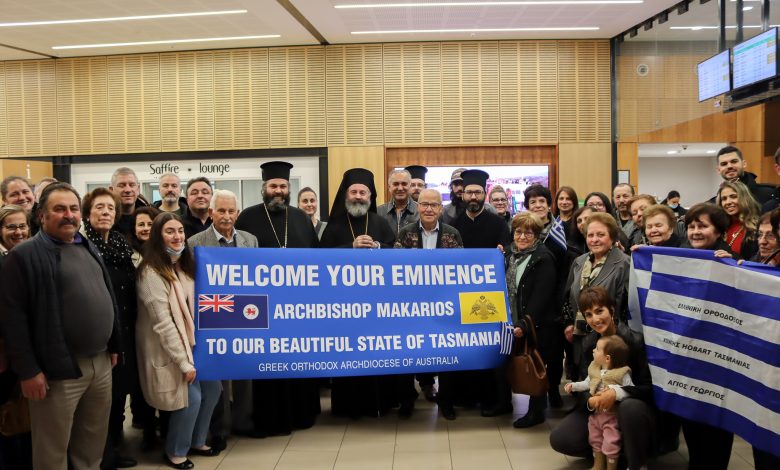 A warm welcome was reserved for His Eminence Archbishop Makarios of Australia, by the Greek Orthodox faithful of Tasmania, who waited patiently for their Shepherd to welcome him to the island's capital, Hobart.
Present were, among others, His Grace Bishop Bartholomew of Charioupolis, Archiepiscopal Vicar of Tasmania , the clergy of the island, the President of the Greek Community, members of the Philoptochos societies and several faithful.
As soon as His Eminence arrived at the airport, the expatriates offered him flowers, while chanting the Apolytikion of the Feast of Pentecost and the Phimi of the Archbishop.
We welcome you to the forgotten Tasmania, the gathered faithful exclaimed to the Archbishop, in order to hear from His Eminence Archbishop Makarios the answer: "Tasmania, with its good people, and if we wanted to forget it, we can not."
His Eminence then greeted all those present, kissed them and left for his accommodation, and then for the rest of the program for the pastoral visit to Tasmania.